CANNA PRESENTS THE NETWORKING LOUNGE AT GROW UP SHOW IN EDMONTON MAY 2023
Grow Up Conference is excited to have CANNA presenting our Networking Area & The Growers Luncheon for this edition. Grow Up Conference will take place downtown at the Edmonton Convention Center on May 28-30, 2023. Dutch company CANNA is the pioneer and global market leader in the world of intensive indoor growing, and we are thrilled to be working along side them once again. The Growers Luncheon has been a highlight at previous Grow Up Conferences and we look forward to another successful event with a CANNAtalk spinoff. The CANNA networking lounge has become a show staple; a comfortable meeting place for friends and colleagues alike to put up their feet after exploring the show floor.
CANNA is there to help all growers at every scale to achieve an optimal result, by offering easy-to-use, quality & consistent products. Research and development is the cornerstone of CANNA and they pride themselves on sharing their extensive knowledge & experiences with growers worldwide.
CANNA Production facility in the Netherlands Video:
Get the full CANNA Experience by exploring the pillars of their philosophy below: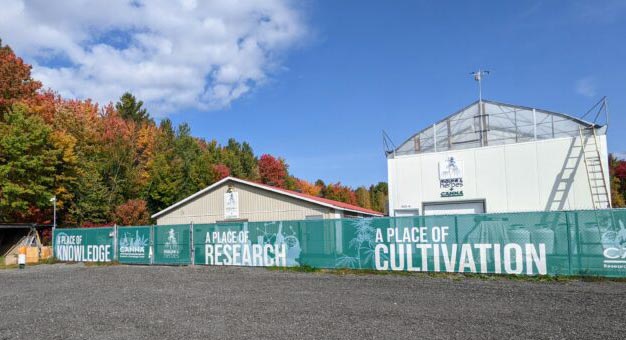 INNOVATION & RESEARCH
CANNA has partnered with a fully licensed cannabis cultivator, Mauve et Herbes to establish their first Canadian Research & Knowledge center with the objective to further conduct on-going research for the best input on how to grow quality crops.
CANNA Canada Research Facility Video:
QUALITY & CONSISTENCY
CANNA strives for security in the production process by using consistent and clean inputs, and ultimately to ensure that the grower has, one less thing to worry about!
EASE OF USE
We offer different product ranges for multiple ways of growing. Each product range is specifically designed for the characteristics of the growing medium. We've got your back when it comes to maximizing the yield of your crops.
SHARING KNOWLEDGE & EXPERIENCES
At CANNA, they are passionate people that strive to help growers understand plants better, overcome challenges, support each other and get optimal results. The CANNAtalk events offer the unique opportunity for passionate growers to interact and discuss current opportunities and challenges within the industry.
CANNAtalkTrailer