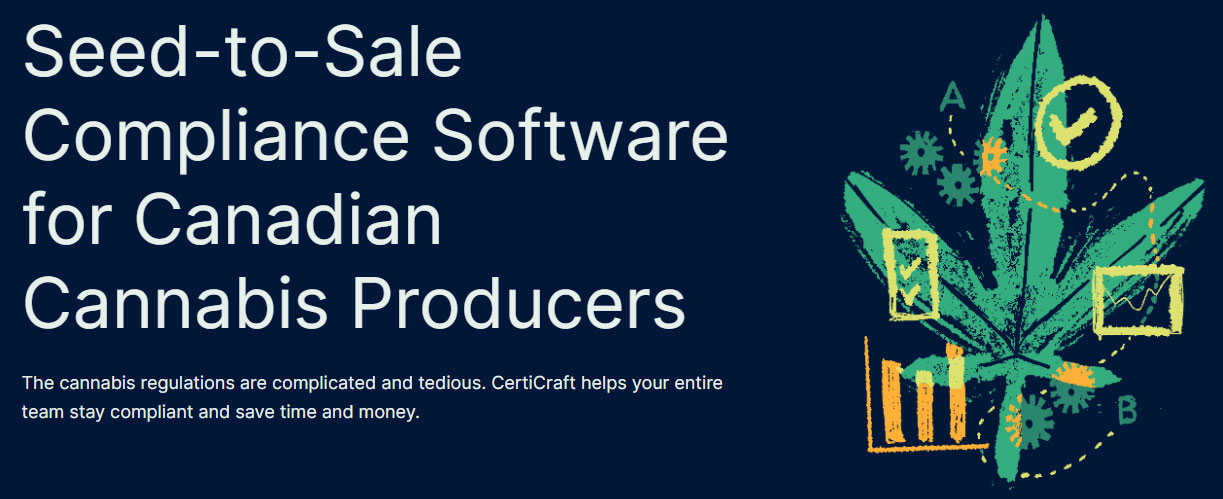 The Grow Up Conference is happy to have CertiCraft (Seed to Sale Compliance Software) onboard as a first time sponsor in Edmonton May 28-30, 2023. We look forward to the programming CertiCraft will bring to their CertiCraft Sensory Stage in the outdoor consumption area. You can also look forward to CertiCraft relaunching their podcast – The State of Craft – on Friday January 6, 2023. Sami Majadla will host Sarah Campbell from the Craft Cannabis Association of BC, David Hurford from the BC Craft Farmer's Co-op, and Jaclynn Pehota from the Retail Cannabis Council of BC. Our guests are founders/directors of 3 of the most active cannabis policy advocacy organizations in BC.
https://app.livestorm.co/certicraft/the-state-of-craft-episode-30-policy-advocacy-organizations
Meeting the constantly evolving needs of Cannabis growers and processors has become a major driver for Sami, Nick and their CertiCraft team. Born in 2019 from the failure of a prior project, CertiCraft initially committed to easing the burden of compliance faced by growers in the Cannabis industry. Today, CertiCraft offers compliance modules for seed to sale growing, solvent-less extraction, packaging and medical sales, with modules coming soon for infused prerolls, solvent based extractions as well as a topical/edible tracking system. CertiCrafti provides easy to use guided workflows that require little-to-no training and ensures operators don't miss a thing when tracking their work. With CertiCraft, QAP's burdens are greatly reduced:  government reports take seconds to generate, and preparing for audits or inspections takes minutes instead of the 1-2 weeks. Are you ready to have confidence in your compliance? Reach out and book a demo with CertiCraft today. 
Not only does CertiCraft design software to help growers be compliant, but advocacy and support are also a high priority. Their support team frequently spends time assisting producers with their relationships with Health Canada and the CRA. Sami also hosts a podcast called The State of Craft, producing 29 episodes thus far. They have covered topics such as the shortcomings of cannabis policy, the legal framework behind cannabis, the realities of cultivators and processors, supply chain & distribution realities, and much much more. All prior episodes are available on their Youtube channel.