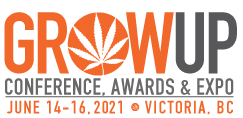 NIAGARA FALLS – British Columbia has long been on the forefront of Canada's cannabis industry and culture. Now, Canada's foremost cannabis conference is coming to Victoria in 2021.
Grow Up Conference, Expo and Awards announced today plans to put on a 3-day B2B conference and expo June 14-16, 2021, at the Victoria Convention Centre. Grow Up has been running its annual conference in Niagara Falls since 2017. Building on that success, the Victoria show will host hundreds of cannabis-industry experts on the west coast to provide workshops and presentations on a wide range of topics.
"Canada's cannabis industry continues to expand and develop and we're excited to bring our show to the west coast," said Randy Rowe, President of Grow Up, when announcing the event. "Grow Up helps connect all sectors of the cannabis industry – cultivation, production, processing and extraction – with experts in retail, marketing and support."
The conference opens on June 14,2021 with the VIP Industry Conference and exhibitor set up, with the day capped off with the Grow Up Awards Gala in the evening.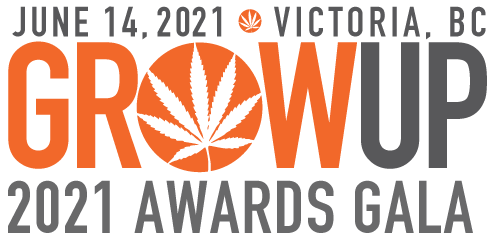 "The cannabis industry has made tremendous growth over the last year and we are determined to recognize the excellence and innovation with our 2nd annual awards show", says Neill Dixon, Co-Founder of Grow Up. "Bringing the Grow Up Awards Gala to Victoria BC will make it easier for our west coast growers and suppliers to be a part of the celebration".
June 15th and 16th, 2021 will feature panels, keynotes and workshops. Rowe says he is particularly excited about the show's Extraction Zone, presented by Extraction Magazine.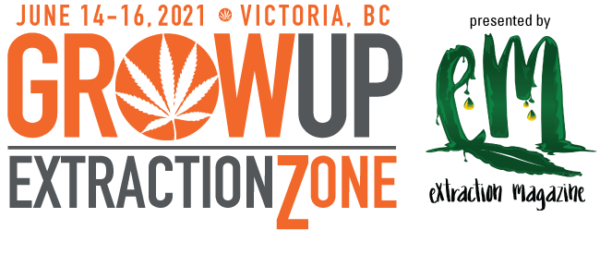 "Cannabis 2.0 has made extraction a field of great importance," he notes. "Extracts of CBD and THC are driving the medicinal and recreational markets, from oils to edibles. The partnership with Extraction Magazine is an exciting and essential addition to the show."
The Grow Up Conference and Expo is currently booking presenters and session topics are being developed. Rowe says that his experience with previous shows suggests exhibitor space will fill up fast, so he urges anyone in the cannabis industry to register early.
"If you are working in any aspect of the cannabis industry in Canada, there will be something you can take away from the Grow Up Conference and Expo," said Rowe.
The founders and producers of Grow Up Conference and Expo have decades of experience producing national-profile events and creating global connections between business communities in the arts, broadcast, media and technology. They have organized trade summit initiatives with governments around the world. And they have worked closely with sponsors in all levels of Canadian government.
Veteran assemblers of forward-thinkers, their signature events include the internationally attended O'Cannabiz Conference and Expo, Canadian Music Week, the Digital Media Summit, Radio Interactive Summit and the career-breaking CMW Music Festival.
-30-