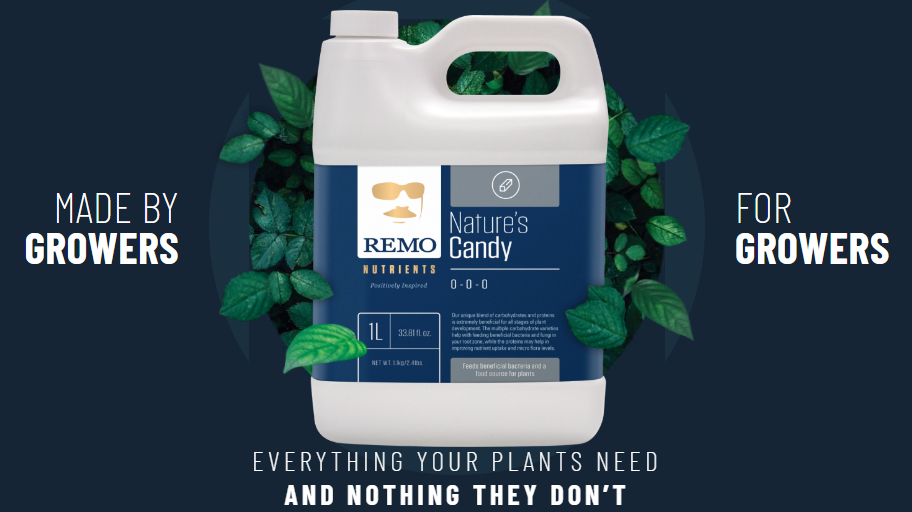 One of the most iconic faces in Canadian Cannabis, Remo Colasanti is a man known world wide. His Youtube videos have been guiding growers since 2006 and he was one of the first Canadians licensed to legally grow Medical Cannabis back in 2001. Based in Maple Ridge BC, Remo and his wife Sandra have built Remo Nutrients – a complete system of vitamins, minerals, and extracts – everything your plants need and nothing they don't. Started in 2014, Remo Nutrients has become a growers staple, used in grow rooms nation wide anywhere from closets and basements to full scale industrial size operations.
Remo Brands has been a supporter of many Grow Up Conferences and we are excited to have him on board once again at the Edmonton Conference Centre, Alberta in May 2023. Remo will be hosting the Canadian Cannabis Cup over the 3 day event including a flower competition and hash competition. Not to be missed, these judging events will take place outdoors in the Grow Up Consumption Lounge overlooking the beautiful Edmonton river valley. Legal producers participating in the Canadian Cannabis Cup will be judged live competing for the title of best in Canada along with an exclusive opportunity to have their product be in a legal product offering of prerolls. Recently, Remo Brands launched their flower brand, Remo Farms, in the Canadian legal market. They are currently only selling in Ontario, but they intend to take their products nationwide in the first quarter of 2023. Their focus is to help bring amazing new cultivars to the mainstream market and to highlight skilled cultivators using Remo Nutrients.
As for Remo Nutrients, the final testing is happening on an exciting new development for growers – a two part dry product line with a bloom booster that can be used in conjunction with (or without!) the current Remo Nutrient line. Look for this new product with reduced packaging to be available in summer of 2023.
Join the over 350K subscribers who have been learning from Remo with his easy going manner for over 15 years on Youtube. His videos consistently get thousands of views likely in part due to Remo's love of smoking massive joints on screen and ending each video pointing at the camera and declaring – "It's time to go smoke another HUUUUUUGE joint.'