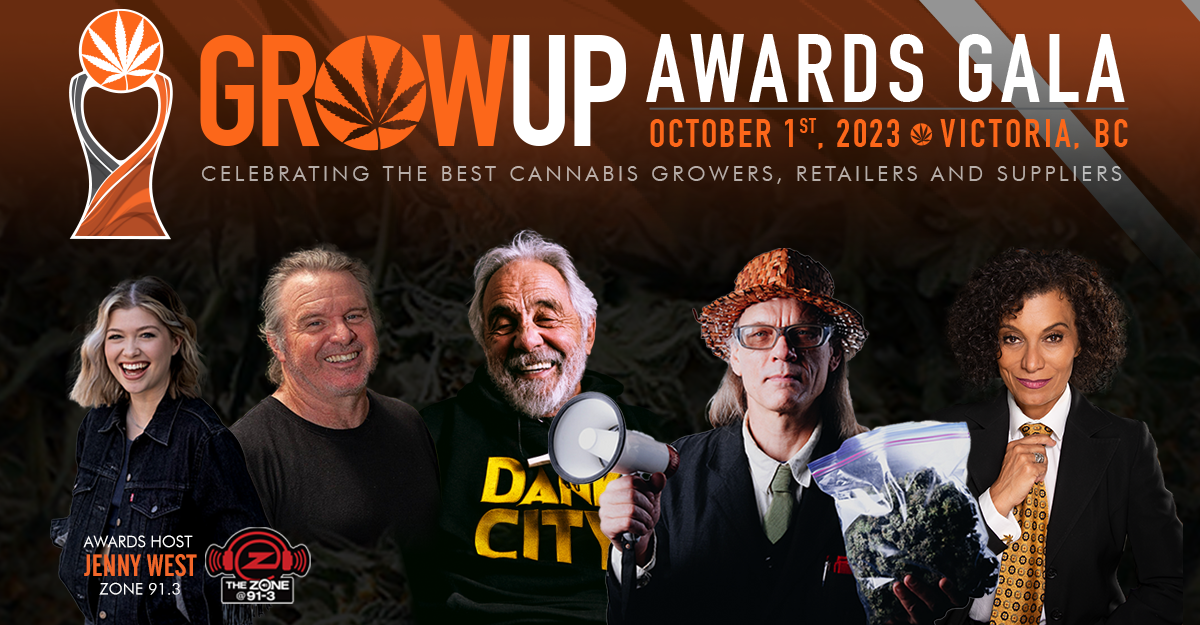 New Format, New Pricing
Record-Breaking Voting

2023 Grow Up Awards Gala
Grow Up Industry Awards, October 1, 2023
We're excited to share some fantastic updates about the upcoming Grow Up Awards!
Record-Breaking Voting
A huge thank you to all who participated in the awards voting this year. We received an incredible 13,000+ votes, shattering all previous records. This amazing turnout is a testament to the vibrant community that makes up the Canadian cannabis industry. Congratulations to our finalists! We encourage you to be part of the event and get the recognition you deserve.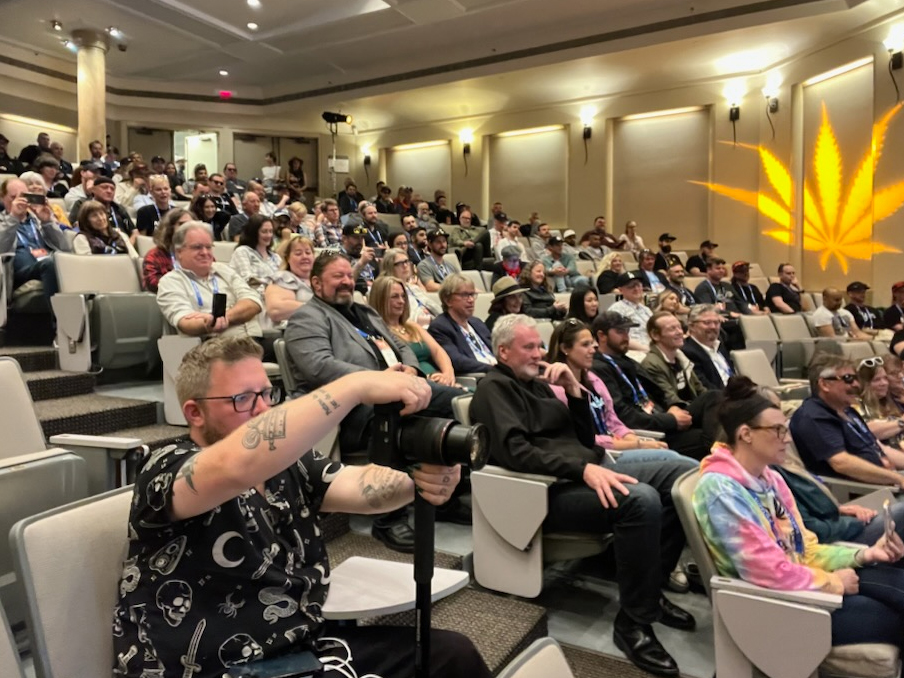 New Format, New Pricing
In an effort to make this occasion even more special, we've updated the format of our event. Instead of the previous dinner format at the Crystal Gardens, we're switching to a theatre-style awards celebration in the Lecture Hall at the Victoria Conference Centre, 720 Douglas St. Victoria BC. This allows us to lower the ticket price to just $60 per person and include it in the price of a VIP pass.

Here's what the evening will look like on Sunday, October 1:
Cocktails and hors d'oeuvres at 5:30 pm
Awards ceremony at 6:00 pm, hosted by Jenny West of 91.7 – The Zone
All award winners will be announced
Special awards for:
Grower of the Year: To be announced
Legends of Cannabis: Tommy Chong
Hall of Fame: Kevin Jodrey
Pioneer of Cannabis: Wanda James
Lifetime Achievement Award: Ted Smith
After-party, Celebrating the Best in Cannabis, at the Sticky Wicket, Open to ticket and badge holders, starting at 8:00 pm
Our goal with this new format is to make the awards more accessible and affordable for everyone who wishes to attend. 
We're thrilled about these changes and we can't wait to Celebrate the Best in Cannabis with all of you!