Nominations Now Open for the 2023 Grow Up Awards Gala
Victoria Conference Centre Set to Host the Premier Celebration of Excellence in the Cannabis Industry
VICTORIA, July 21, 2023 – Grow Up, the leading cannabis cultivation conference and expo in Canada, is thrilled to announce that nominations are now open for the prestigious 2023 Grow Up Awards Gala. This year, the event is set to take place at the historic Crystal Garden in Victoria, British Columbia.
"We are looking forward to honouring the dedicated professionals working tirelessly to set new standards in the ever-changing cannabis industry," said Randy Rowe, President of Grow Up. "Our awards gala aims to highlight the exceptional contributions taking place in the industry and to celebrate the achievements of our peers. The gala is also a perfect opportunity to relax and get away from the stresses of the cannabis industry, even if it's just for a night."
This year, over 47 awards will be presented, including new categories in Brand and Retail. Hosting the awards gala will be Jenny West Cooney from Zone 91.3. The event will honor Ted Smith as our 2023 Lifetime Achievement Award recipient, Wanda L. James as our 2023 Cannabis Pioneer recipient, and Kevin Jodrey as our Grow Up Hall of Fame inductee.
Nominations are now open and will remain so until Sunday, August 6, 2023. Voting is set to take place August 10, and finish on August 28th 2023. Winners will be announced at the awards ceremony, adding to the excitement of this eagerly anticipated event.
"We encourage everyone in the cannabis industry to participate, either by nominating those who deserve recognition or by attending this landmark event," Rowe added.
Tickets are already on sale and sponsorship opportunities are available. We invite everyone to be part of the celebration and recognition of excellence in the cannabis industry.
For more information about The Grow Up Conference and Expo, to make a nomination, or to purchase tickets, please visit https://growupawards.com/.
## 30 ##
For further information and image requests, please contact:
Randy Rowe
President & CEO
Grow Up Conference and Expo
905-324-8528
rrowe@growupconference.com
2023 Awards and Categories
Registered users can make up to 3 nominations per category. Once registered, your nominations will be stored in the database allowing you to come back and complete at your leisure (until Sunday, August 6th, 2023. Please provide as much information as possible, each submission will be reviewed by an awards committee. Self nominations are accepted.
1. General Category 
(10 total awards)
Grower of the Year
Micro/Craft Producer of the Year
Standard Producer of the Year
Micro Processor of the Year
Standard Processor of the Year
Extraction Specialist of the Year
Online Cannabis News Source
Influencer of the Year
Under 30
Cannabis Lawyer/Firm of the Year
2. Equipment/Products 
(8 total awards)
Environmental Impact Award
Labeling Equipment
Lighting System
Best Growing Media
HVACD System and Controls
Pre-roll Equipment
Extraction Equipment
Testing/Laboratory Equipment
3. Company/Supplier 
(10 total awards)
Best Packaging, Labeling & Supplies
Best Nutrients and Bio stimulants Product
Cannabis Consultant of the Year
Best Extraction Services Provider
Best Lab/Testing Facility
Integrated Pest Management Company of the Year
Cannabis Wholesale / Distribution
Best Plant Propagation/Breeding
Best Cannabis Cultivation Supplier/Distributor
Cannabis Publication of the Year
4. Brands & Retail 
(21 total awards)
Budtender Association of the Year
Indigenous-owned Retailer of the Year
National Retail Chain of the Year
Independent Retailer of the Year
Retail/Budtender Training Agency of the Year
POS/CRM Software of the Year
Indigenous-owned Brand of the Year
Brand/Product Sales Agency of the Year
Retail Distributer of the Year
Direct Delivery to Retail Company of the Year
Brand of the Year
Accessory of the Year
Best Oil
Best Pre-Rolls
Best Beverage
Best Edible
Best Flower
Best Vape Product
Best Variety Pack
Best Topical of the Year
Product of the Year
Best App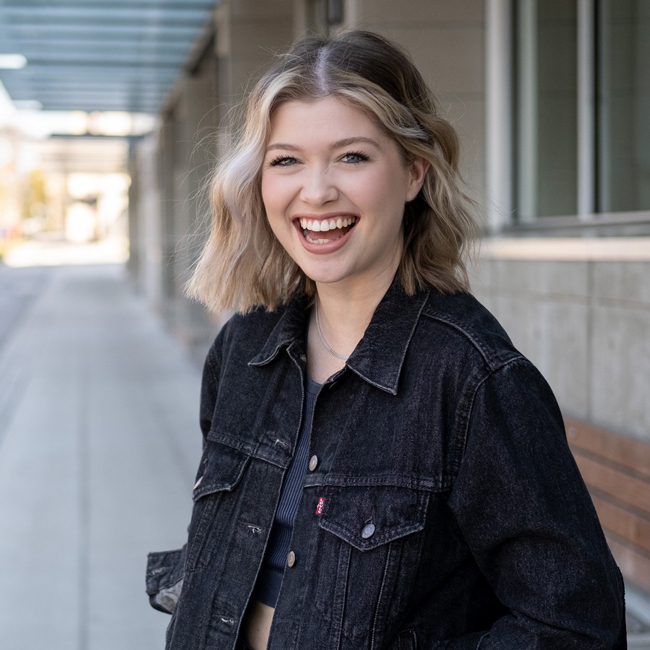 Award Host: Jenny West
Jenny West hosts the Afternoon Show on the Zone @91-3 in Victoria. She coordinates the station's Band of the Month program, which connects local musicians to the Canadian radio industry. She is the recipient of Canada's 2023 Allan Waters Young Broadcaster of the Year Award and is known for her community work in sexual health through podcasts and activism. Outside of radio, she competes as an amateur boxer and teaches others to use their mental and physical strength through boxing fitness.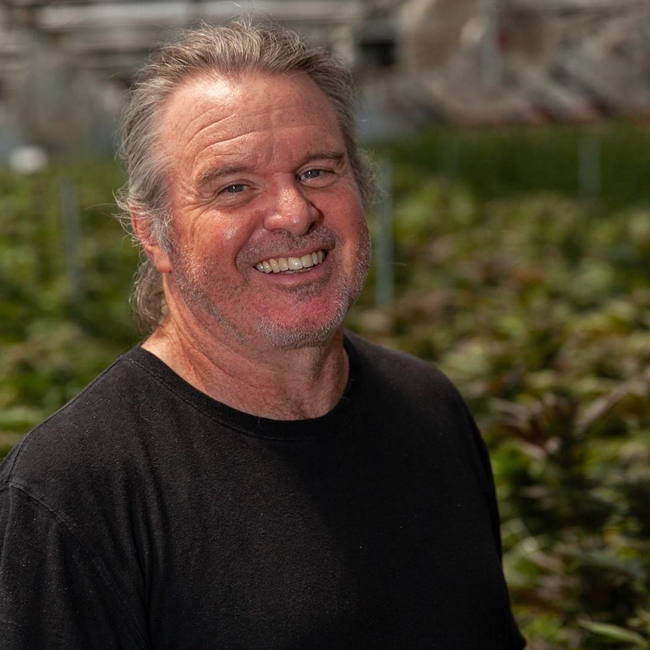 Hall of Fame: Kevin Jodrey
Kevin Jodrey is a leading authority in the cannabis industry, specializing in cultivation, breeding, and genetics. With over 30 years of experience, he is based in California, USA, and has made significant contributions as an educator, advocate, and entrepreneur. He founded the Wonderland nursery, the first direct-to-consumer cannabis nursery in the US, which later merged with Cookies to establish the One Log House Cookies research and development facility in Humboldt County, California. Kevin conducts workshops and training programs on cannabis cultivation techniques and genetics, with his coursework featured in numerous universities. He co-founded the Ganjier program, training students worldwide in cannabis service and assessment. Additionally, he has been actively involved in various entrepreneurial ventures in the global cannabis community, advocating for sustainable and responsible cultivation practices. In summary, Kevin Jodrey is a respected figure in the cannabis world for his expertise, educational efforts, and dedication to sustainable practices.
Cannabis Pioneer: Wanda James
Wanda James is one of the most widely respected leaders in cannabis today. As a Black woman, a veteran, a former Fortune 100 executive, and now and now an elected official. she has spent the past decade working to remove the stigma of the plant and shedding light on the racial inequities of the cannabis industry.
Wanda is the founder and CEO of Simply Pure Dispensary in Denver. Along with her husband Scott Durrah, they became the first African Americans, legally licensed in America, to own a dispensary, a cultivation facility, and edible company.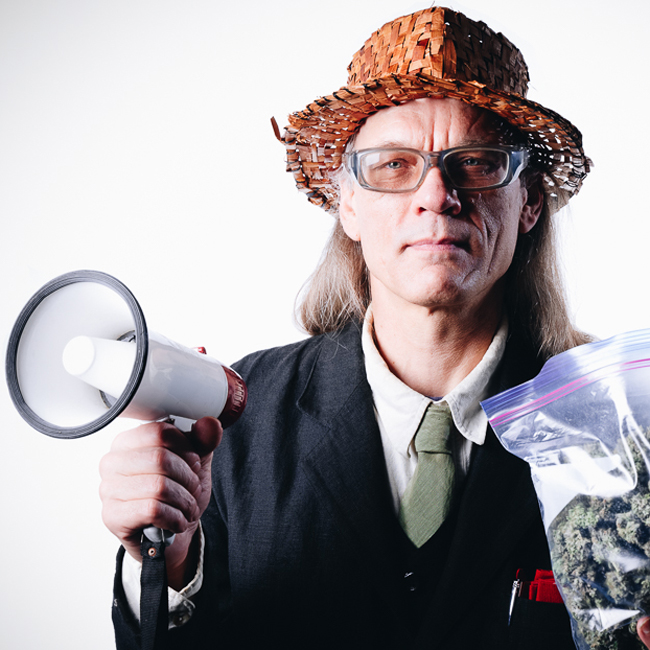 Lifetime Achievement Award: Ted Smith
Ted Smith, founder of the Victoria Cannabis Buyers Club (VCBC), has been a prominent medical cannabis advocate in British Columbia for nearly 30 years. He established Canada's oldest compassion club in 1996, which is now, sadly, the last remaining medical cannabis storefront in the country. Ted's activism and patient advocacy have been crucial in securing access to medical cannabis and influencing federal legalization in Canada. He is a respected author, editor, and publisher on cannabis-related topics and has played a significant role in numerous cannabis activism events. The VCBC, with over 8,500 members, faced several raids and legal challenges, which Ted skillfully defended, resulting in landmark victories. Currently, Ted is leading the non-profit society's efforts to obtain a temporary exemption from Health Canada under the Cannabis Act, aiming to provide essential high-dosage edibles for patients and create integrated palliative care facilities in the future.