GROW UP VICTORIA EXHIBITOR INFORMATION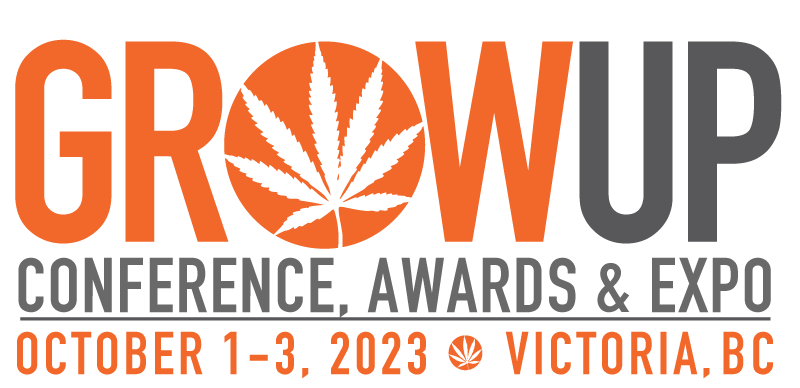 Victoria Conference Centre
720 Douglas Street
Victoria, BC
Canada, V8W 3M7
EXPO MONDAY, OCT. 2 – TUESDAY, OCT. 3
General Load-In (carry in) and Setup:
Sunday, October 1st, 2023 – 12pm – 8pm
Load-out will begin after the close of the Expo:
Tuesday, October 3rd, 2023 – 4pm – 10pm
10′ x 8′ and 5′ X 8′  Booths include:
• Three (3) VIP Industry Conference & Expo Pass
• Pipe and Drape back and side walls
• 10′ x 10′ – Standard table and 2 chairs
• 5′ x 10′ – Standard cruiser table and 2 chairs
• Company listing on the Grow Up Conference website
• Company listing in the official show guide
• Expo hall floor is carpeted
Not Included: electricity, carpet, water and A/V (must be ordered separately)
All contact information and general information is included in all of the manuals below. If we have left something out please email us and let us know.
LOAD-IN – October 1st, 2023 – 12:00PM – 8:00PM
Please contact the Exhibition Manager for booth set-up and times information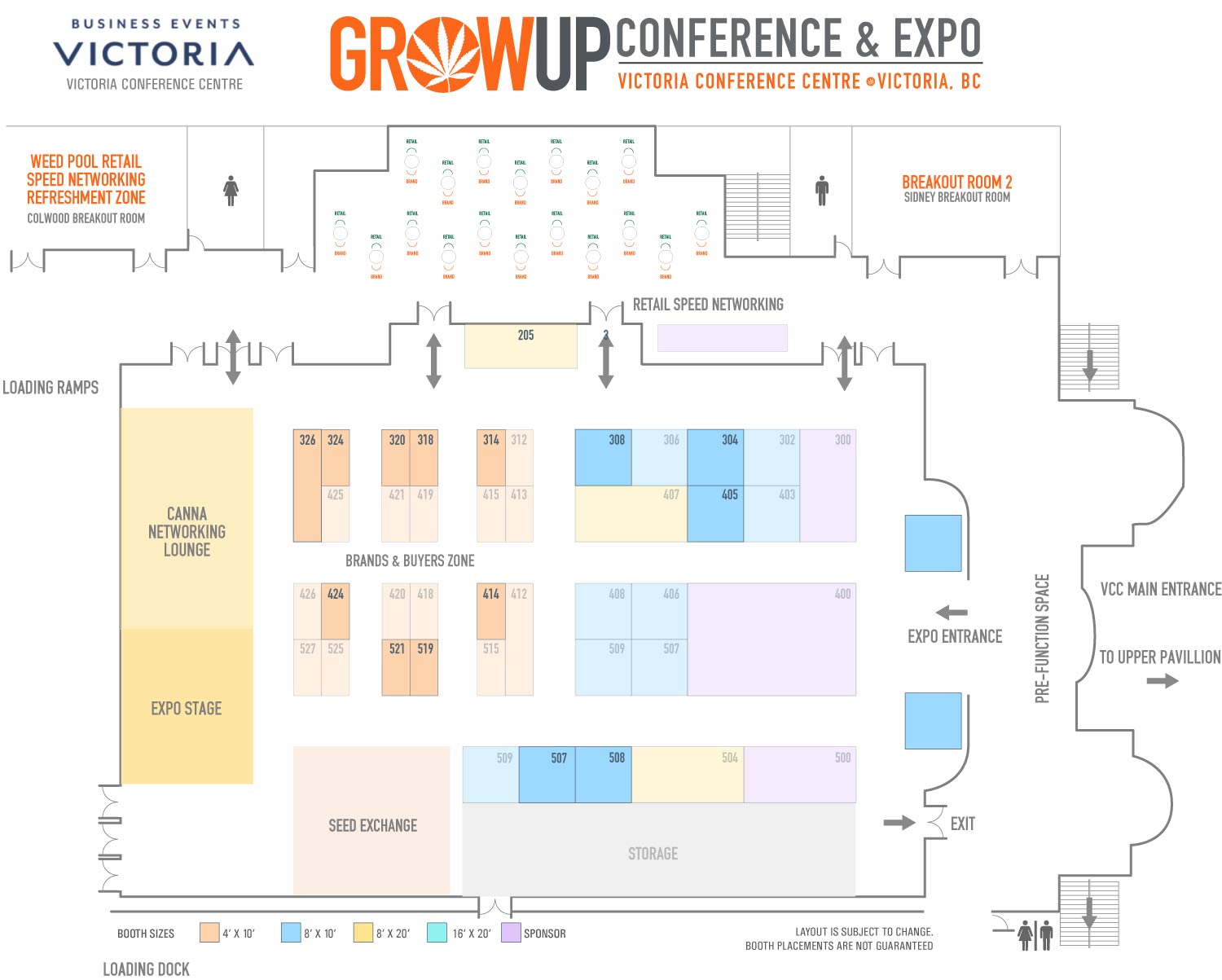 CBSA (Canadian Border Security) Letter of Recognition available upon request
Username: growup
Password: 2023
Eventdex Exhibitor Portal
Use to update badge names and contact details.
If you do not know the names of who will attend Grow Up Conference & Expo, you may leave the badge types under the Buyers name, then edit these respectively. To edit the names for the badges, simply log into your Eventdex account: www.growupconference.com/expo/login. Select the "Event" Grow Up Conference & Expo, then "My Tickets". Here you will see all ticket types and you may edit the names/emails of your staff by clicking on the edit icon – aka the green pencil. Don't forget to hit the 'Save' button!
To purchase additional passes, the same Buyer Login details should be used.
Lead Retrieval and Event App
ACCOMMODATIONS & DINNER RESERVATIONS
You can book directly with the DoubleTree by Hilton or you can search and find other accommodations on the map below, including accommodations from AirBNB and VRBO.
With our interactive map you can adjust the check-in and check-out dates, add guests, apply desired filters and expand the map by scrolling around. Click on the accommodations to book directly. You can also search restaurants and book dinner reservations (enter full screen on a mobile device and select restaurants from the layers icon).