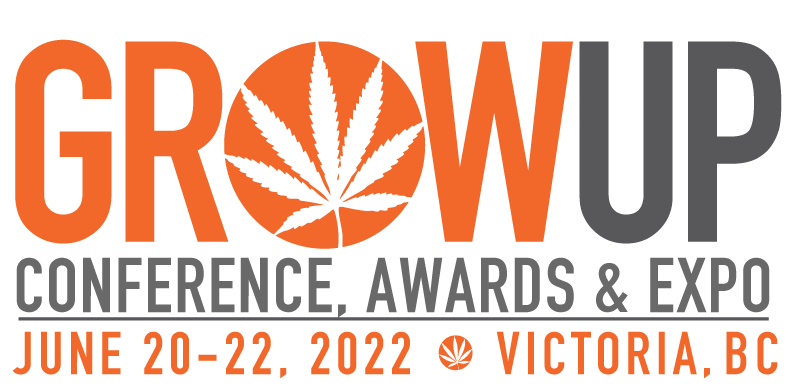 Elevate your Growing
Grow Up Master Class Technical Sessions
A Deep Dive in to Cultivation Practices
Grow Up returns with our Master Class Technical Sessions – a two day intimate series of in-depth sessions that allow growers to get more out their cultivation practices, courtesy of the shared insights of others. To keep cannabis cultivation on the edge of innovation, it's important to generate an exchange of ideas and insight between growers.
This must attend event is intended for all growers, both experienced and novice, that are looking to bring their growing to a higher level.

SCHEDULE-AT-A-GLANCE
The Master Class Technical Series is only available with the VIP Industry Conference and Expo Pass, Industry PLUS Pass or the Industry Pass.
TUESDAY JUNE 21, 2022
9:30 AM — 10:45 AM
Move over Nutes, Biostimulants are the rage
11:00 AM – 12:15 PM
Sustaining your Living Soil Organic Beds 
2:00 PM — 3:15 PM
Getting Control of your Environment
3:30 PM — 4:45 PM
Growing for Market – The story growers need to tell
WEDNESDAY JUNE 22, 2022
10:30 AM — 11:45 AM
Keeping it consistent – Standardizing your Grow 
1:00 PM — 2:15 PM
Phundamentals of Phenohunting – What to look for and why
2:30 PM — 3:45 PM
The Human Factor – exploring the relationship between happy people and happy plants
Masterclass Technical Series Schedule
If you would like to take an active role in our programming or become a speaker, click here and fill out our speaker submission form.
DAY 2: Industry Conference
DAY 3: Industry Conference
A little disappointed? Expecting something else? Not the same as before? You may think you did everything the same but the end-product is telling you something different. Was it your lights, your media, your cure? Our illustrious panel will chat about how you can keep your customers coming back for more by producing consistently high quality flower time and time again.
Heterogeneity... what a gift! The cannabis plant and all of its robust wonders is why we love it so much. But, how do we know what to look for when we are choosing our next genetics? What do we look for in a male? Join this lively panel as they share their art behind the science of phenohunting.
Are we having fun yet? Work-life balance and a positive workplace culture is something that most of us wish to achieve. Not the easiest thing to pull-off when working in a fast-paced industry with such a high-valued crop and the possibility of management and investors looking over your shoulder. How do you keep the team happy doing the hard work to make great medicine? Join the discussion and bring back some best cultural practices to make your work fun again.
Speaker Submissions
If you are in the cannabis growing industry and would like the opportunity to speak at Grow Up Conference and Expo, please click here to apply.