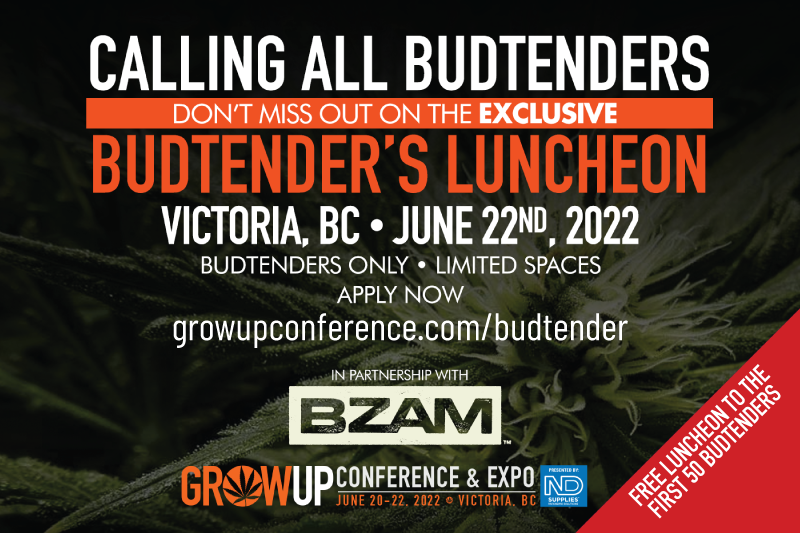 FREE BUDTENDER LUNCHEON*
Grow Up will be hosting a Retail and Budtender day, Wednesday June 22, at the Victoria Conference Centre. Budtenders will be able interact directly with head growers and learn more about the brands and products they recommend to consumers. There will also be budtender panels including a keynote interview with Ted Smith, Victoria Cannabis Buyers Club
The Budtender Luncheon presented by BZAM Cannabis will feature an educational panel consisting of growers, budtenders and retail experts.
*Limited seating for 50 budtenders. Open to budtender day pass holders ($30). Must be a certified budtender.
Brought to you by:
FILL OUT THE FORM BELOW TO REQUEST A SEAT AT THE LUNCHEON
*Seats are limited to 50 budtenders. You must be a certified working budtender. You must purchase a budtender pass or receive a complimentary pass as a member of the Budtender Association.