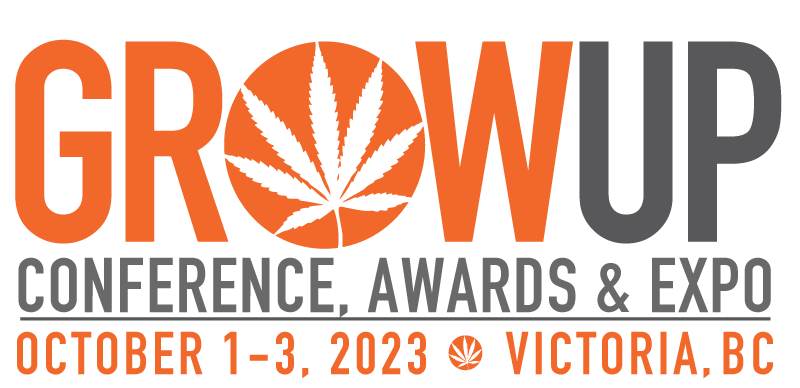 Grow Up Conference and Expo, Victoria BC
Grow Up Conference and Expo is returning to Victoria BC, October 1-3, 2023. This west coast show will feature the Grow Up Awards, will bring over 120 high-level industry speakers, 90+ exhibitors and thousands of delegates together on Vancouver Island.
Grow Up Conference is a true B2B cannabis event focusing on cultivation, extraction and psychedelics. You will be surrounded by industry professionals. We do not cater to the consumer market.
Learn.
With over 100 world-class speakers, our informative panels will bring you up-to-speed with what is happened in the cannabis cultivation and extraction industry, nationally and abroad. Our sessions are dedicated to the hottest topics, latest trends and the future of cannabis.
Reconnect.
Network with LPs, head growers, extractors, purchasing agents, distributors, suppliers, manufacturers and more. Budtenders and Health Canada approved producers receive free Expo passes.
Grow.
Learn from the professionals through our keynote and panel discussions. Our in-depth workshop series was created to get more in-depth to cannabis cultivation and extraction.
plus hundreds of networking opportunites.